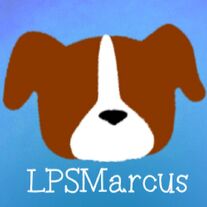 LPSMarcus (born on August 31) is an LPSTuber who joined in September of 2015, although the channel he uses now was created after then. His channel mascot is the LPS Boxer, #25. He currently does vlogs, unboxings, skits and random videos on his channel. Marcus was inspired to join LPSTube after watching many LPS videos on YouTube, and after his brother once made a short-lived channel relating to LPS before deleting it. Marcus still uploads weekly, even if he is busy in school. Marcus currently has over 250 subscribers. His channel is still growing today.
Personal Life
Edit
Marcus was born on August 31 and currently resides in Canada. He currently attends high school, in his freshman year. Marcus has a brother named Jimmy, as he stated in his video "LPS Vlog #3: In The Valley/Roadtrip."
He has stated that his brother Jerramy influenced him to create the channel. His brother made a LPS channel called LPSJerramy which inspired him to create his channel, the LPSJerramy channel has since been deleted and his brother Jerramy left LPSTube however Marcus still continues to make videos.
Marcus recently created a new LPS series on his channel called Thrift Hunting, a series in which he records himself going to local thrift stores and looking for LPS to add to his collection.
Bibliography
Edit
"LPS: Sorry For No Content Today! (It's My Birthday)".'https://www.youtube.com/watch?v=FH2d4tKjBTU
Community content is available under
CC-BY-SA
unless otherwise noted.